Heavenly Tasting Fried Brussels Sprouts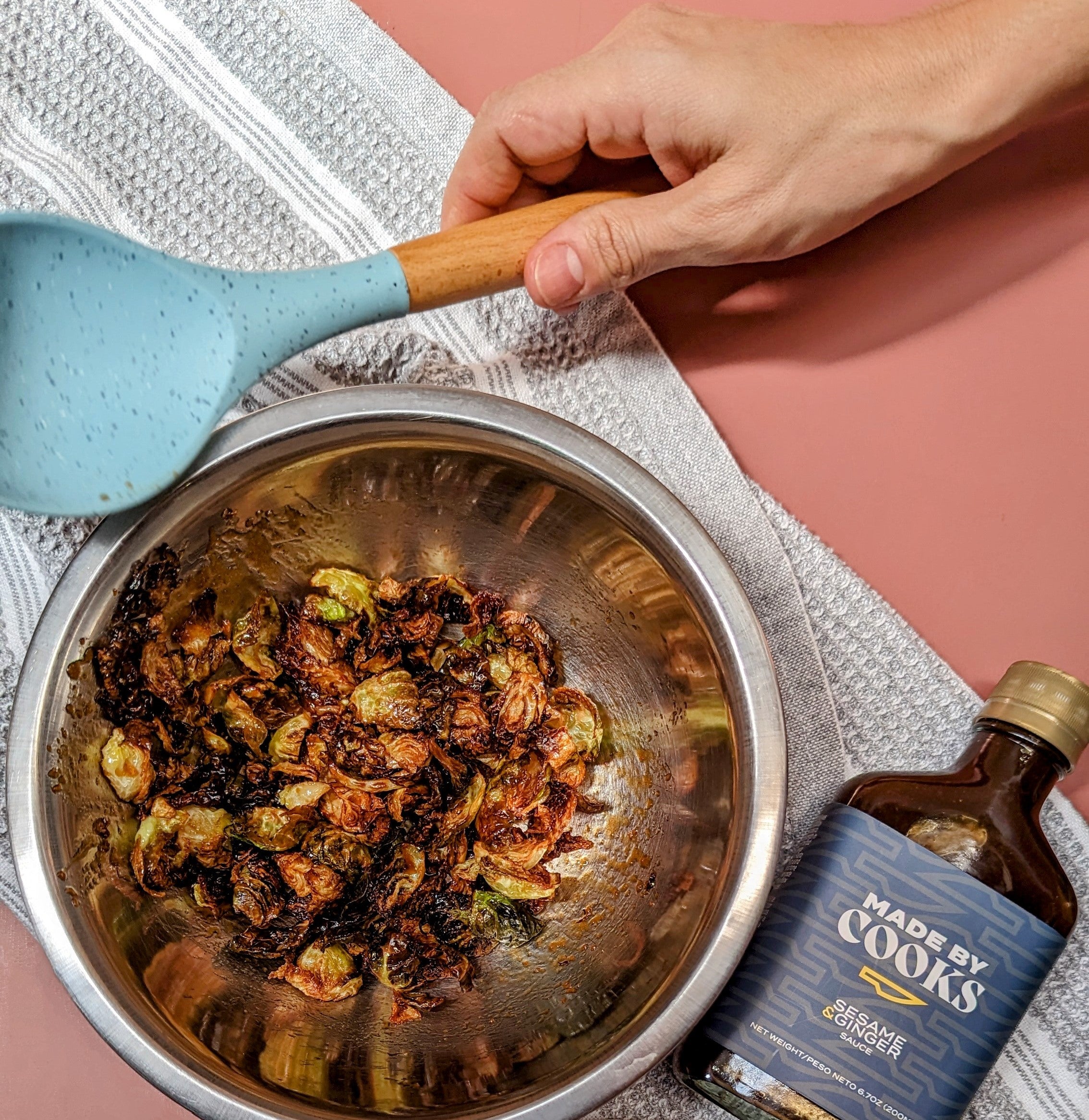 Crispy, tangy, salty, sweet… you name it.  We are here for it! Here is a fun and mouth watering recipe for every day and you only need 4 ingredients. Grab the following:
6 oz Brussels sprouts, cut into quarters 

1 oz Brussels sprouts

Salt 

2 tbsp of Sesame & Ginger Sauce by MADE BY COOKS

2 cups of frying oil of choice (for this recipe we used canola oil) 
Let's begin! 
Heat canola oil to 350 degrees.
Fry the quartered Brussels Sprouts until hot throughout and slightly crispy. Remove, and allow to drain on paper towels. Grab the Brussels sprout leaves and fry until crispy. Remove and allow to drain on paper towels. Add the Brussels sprouts leaves and quarters to a mixing bowl and salt to taste. Toss with a large spoon. Grab the Sesame & Ginger Sauce and pour over the Brussels sprouts and mix together again. 
¡Buen Provecho!