Tuna Tartare in 5 Steps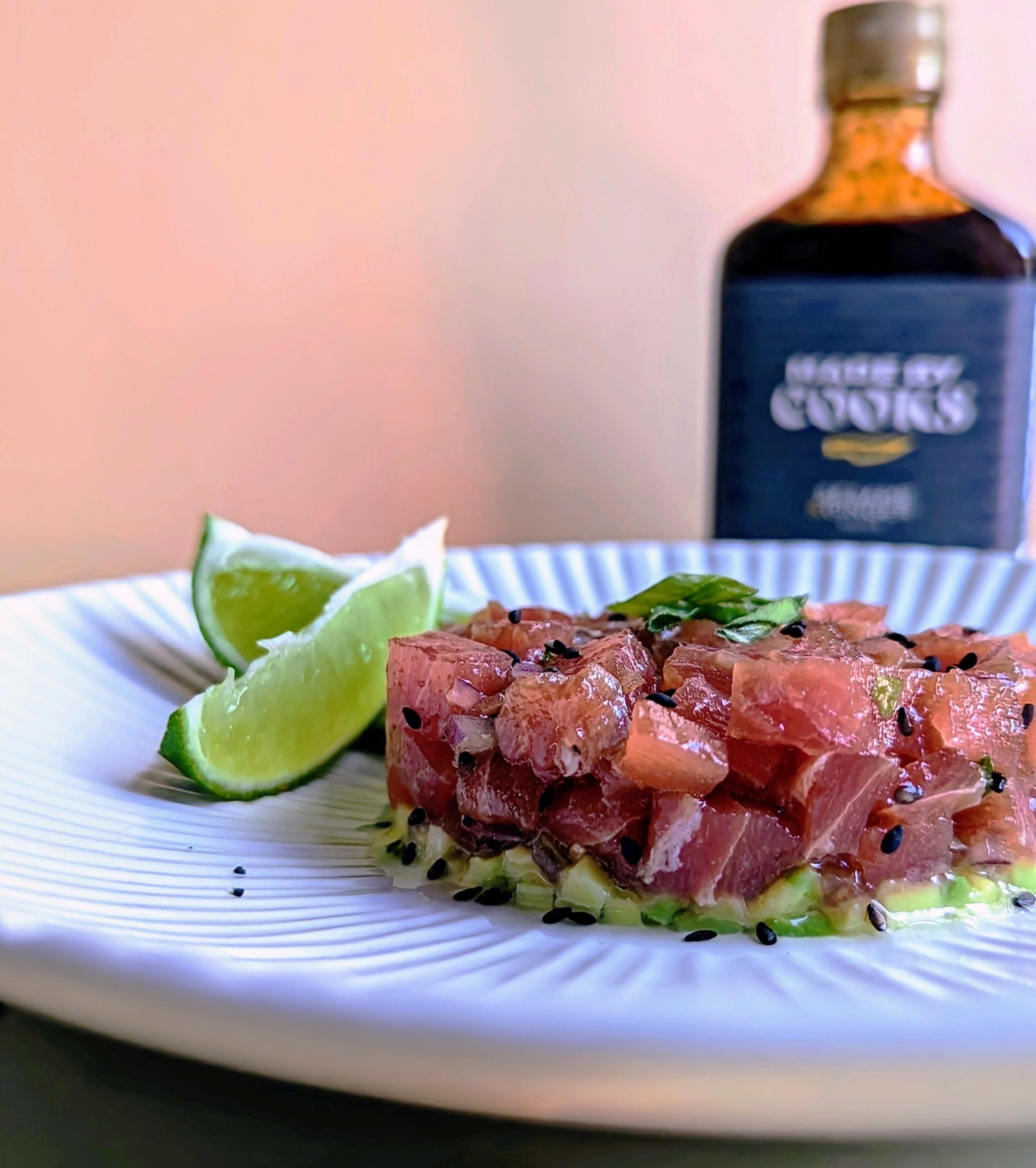 Many people think creating unique plates at home has to be difficult or time consuming– we are here to debunk that myth. Here is how to make an easy local tuna tartare in 5 simple steps. 
Ingredients:
6 oz local tuna

2 tbsp MADE BY COOKS Sesame & Ginger Sauce

1/4 cup of scallion greens

1/2 avocado

1 pinch sesame seeds

1/2 lime

pinch of salt
Instructions:
Cut the local tuna into small squares and salt to taste. Add Sesame & Ginger Sauce and and scallion greens and mix well.  Add sesame seeds and some lime to kick it up a notch.  Mash the avocado and place tuna on top. 
PARTY TIP: Use the tuna tartare to create delicious canapes (hors d'oeuvres) for your next party or get together. Just place the tuna tartare mix on top of crackers, chips, or your favorite toasted bread to make this easy party favorite. 
Enjoy!