Summer Savory Tomato Salad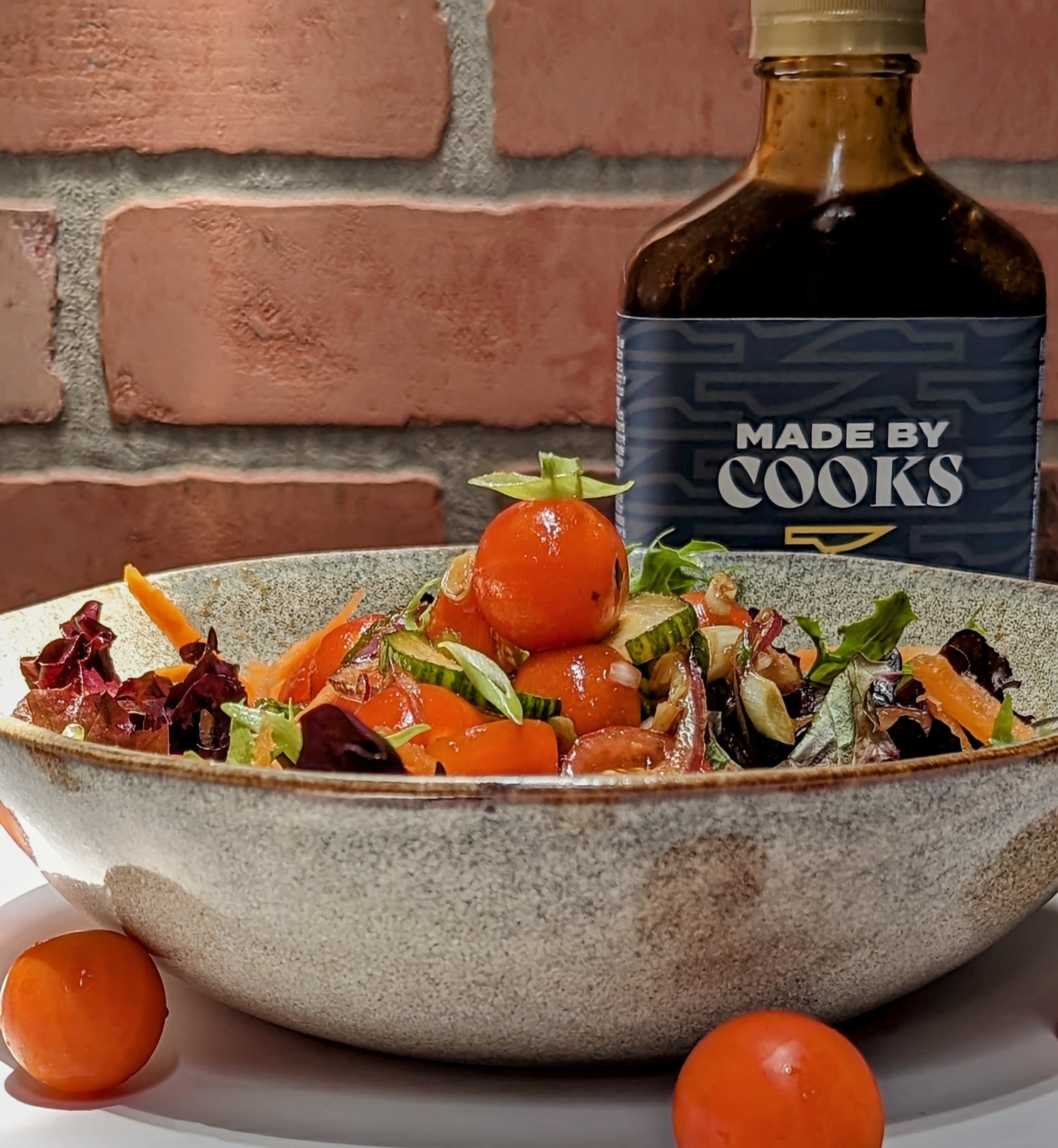 Whether you call a tomato a fruit or a vegetable, we can all agree that a tomato is a very refreshing add to any salad. In this recipe, the tomato is the protagonist, so be ready to taste savory, sweet, acidic, tart, balanced and yummy goodness. 
4 oz mesclun 

2 cups of cherry tomatoes, halved

1/2 cucumber, sliced and cut in halves

1/4 cup of red onion 

1/4 cup scallion whites, 

1 handful of scallion greens 

2 tbsp of MADE BY COOKS Sesame & Ginger Sauce 

1 tsp of salt 
In a large bowl, add the tomatoes, cucumbers, onions, and scallion whites; add the salt, to taste, and mix. Add the Sesame & Ginger Sauce and mix again. Plate the mesclun on a deep plate and with your impeccably clean hands, grab the ingredients from the mixing bowl and place on top of the mesclun. Drizzle the leftover liquid from the mixing bowl on top of the salad. Finish with the handful of scallion greens on top. 
Enjoy!