Sesame & Ginger Lo Mein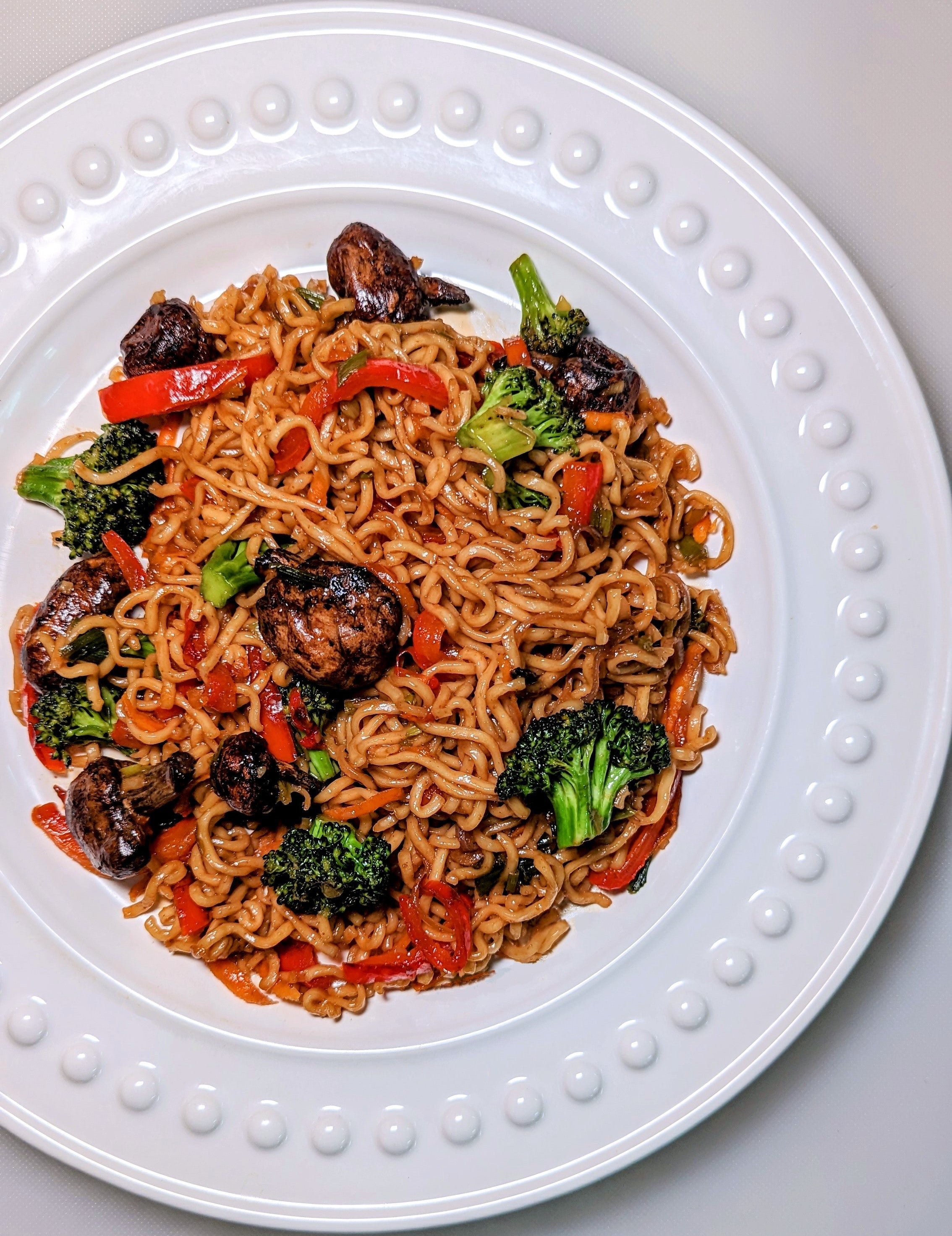 We all want to try new things to make at home every once in a while. Why don't you try this easy and tasty Lo Mein? It is another fridge-cleaner recipe, so grab all your withering veggies from the refrigerator and let's get started! Grab the following (if available, if not substitute with what you have): 
8 ounces of cooked noodles of your choice (we used egg noodles for this recipe) 

1 tablespoon of canola oil

1 teaspoon of sesame oil 

1 cup of noodle water

1/4 cup of bell peppers, sliced 

1/4 cup of red onion, sliced

1/4 cup of scallions, chopped

1/2 cup of broccoli 

1/2 cup of

M

ADE

 

BY

 C

OOKS 

Sesame & Ginger Sauce

1/2 cup of mushrooms, cut in halves 

1/4 cup of carrots, shredded 
Begin by following the cooking instructions on the package for the noodles.
In a non-stick frying pan, start with medium heat and add canola and sesame oil.  Add the red bell peppers, red onions, and scallions, and stir fry until tender. Add broccoli and half of the noodle water, and let the broccoli cook. Add the noodles and stir fry, and add the rest of the noodle water. Stir fry and mix around. Add Sesame & Ginger Sauce, mix, and add the mushrooms and carrots. Taste your creation and add more sauce if necessary. 
Enjoy!